Fair trade week
23.10.2017 - 29.10.2017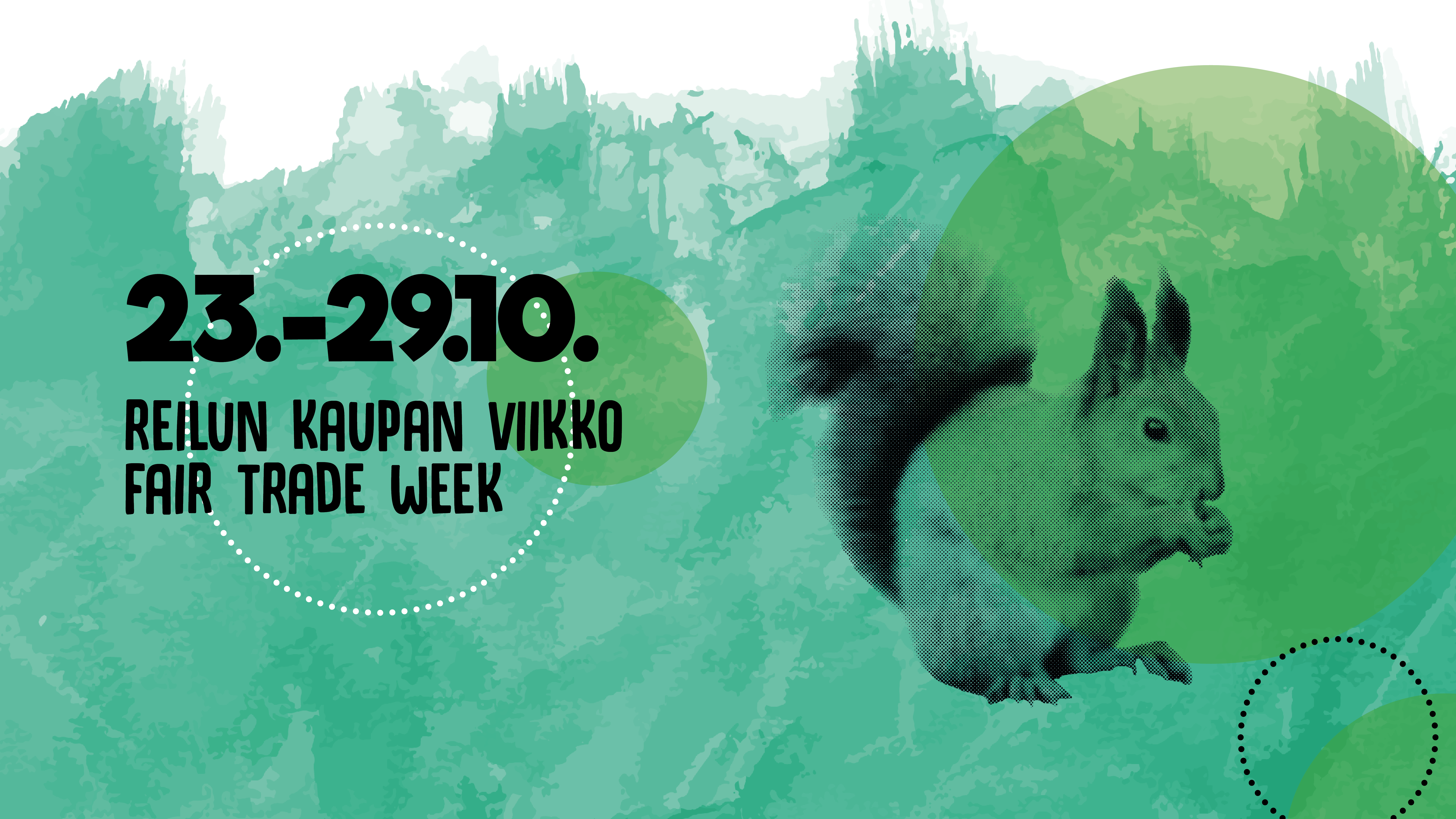 Fair trade week introduces students and staff to the fair trade products in an easy and fun way. During the theme week you will be able to taste products from fair trade bananas and coffee to chocolate. Tastings will take place in the locations where the students already are!
Fair trade week is organized all over Finland during the week 43. This year the national theme is the rights of producers and employees. Students will be able to find information on the workers' rights all over the campus areas.
Welcome to taste fairer products and learn more about fair trade!
Fair Trade week is a part of Ethical October.
Monday 23.10.
12:00-15:00, Coffee tasting at University library
Tuesday 24.10.
12:00-15:00, Vegan cafe at Agora
12:00-14:00, Coffee tasting at Ylistönrinne
18:00-21:00, Flea market at Ilokivi
More info: https://www.facebook.com/events/121067495251108/
Wednesday 25.10.
12:00-14:00 Coffee tasting at Liikunta