Interdisciplinary Culture Excursion
30.11.2017 @ 08:00 - 1.12.2017 @ 17:00 | 40€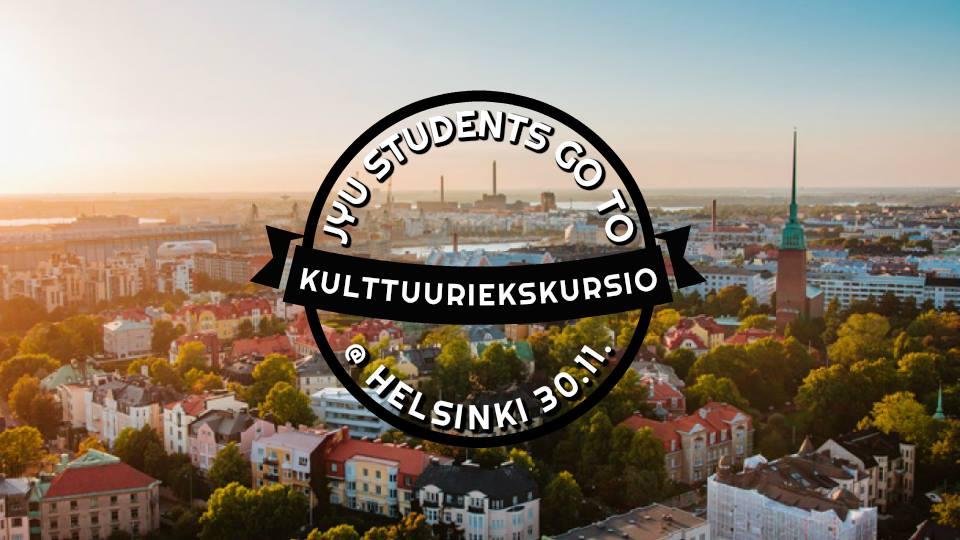 "You have never seen a performance like this – not at the opera nor in the theatre. In this famous production created at the Komische Oper in Berlin, The Magic Flute is given the silent film treatment. Combining animation and live singers, the production conjures up a completely new perspective on the rich fantasy world of the opera."
Would you like to experience a day of culture and good company? Now's your chance! Stimulus and Dumppi are organizing an interdisciplinary excursion to the heart of Finnish culture; Helsinki. The trip's highlight is a visit to the Finnish National Opera and an amazing chance to see the famous opera, The Magic Flute. So whether you are an experienced culture enthusiast or just want to try something new, hop on board!
The busses will leave Jyväskylä on Thursday November 30th at 13.00 towards Helsinki. We will arrive to the city centre at 16.30 and before the big finale of the night you will have time to get to know the city, have dinner or even shop for Christmas presents.
The opera will start at 19.00 and we recommend to arrive to the Opera House at 18.30 at the latest to ensure having time to enjoy for example a glass of bubbly.
The schedule for the day:
13.00-16.30 Travelling to Helsinki
16.30-18.30 Free time in Helsinki
18.30-19.00 Arriving to the Opera House
19.00-22.10 The Magic Flute
22.30-02.00 Travelling back to Jyväskylä
In total, there are 49 tickets that are available for all subject associations and students. The price of the ticket is 40 euros and it includes the transportation to Helsinki and back and the opera ticket.
Sign up here:
http://stimulus.fi/ilmoittautuminen.php?tid=544
WHAT: Interdisciplinary Culture Excursion
WHERE: Helsinki
WHEN: 30.11 13.00-02.00
WHY: Great culture in great company!
PRICE: 40€