Loskafest
15.11.2018 @ 19:00 - 23:59 | 5€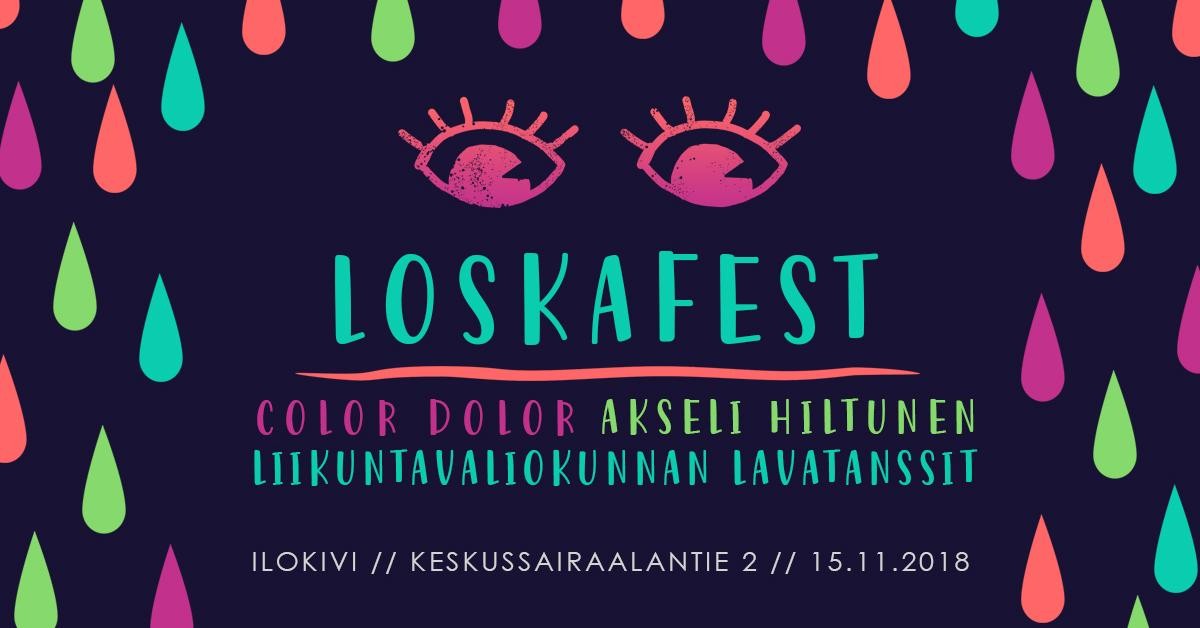 Too best! The Student Union of the University of Jyväskylä organizes the best party of the autumn at the Student House Ilokivi. Join the loskafest!
The fest includes music by artists such as Akseli Hiltunen and Color Dolor and also traditional (or not so traditional) Finnish indoor-outdoor partner dancing!
//// AIKATAULU ////
19.00 DOORS / PARTNER DANCING WITH DJ
22.30 AKSELI HILTUNEN
23.45 COLOR DOLOR
//// PRE-TICKETS ONLY 5€ ////
Come on everybody let's Loskafest! Pre tickets at bailataan.fi!