Pop up workshop : Ideas for community spaces in building B
11.2.2019 @ 15:00 - 18:00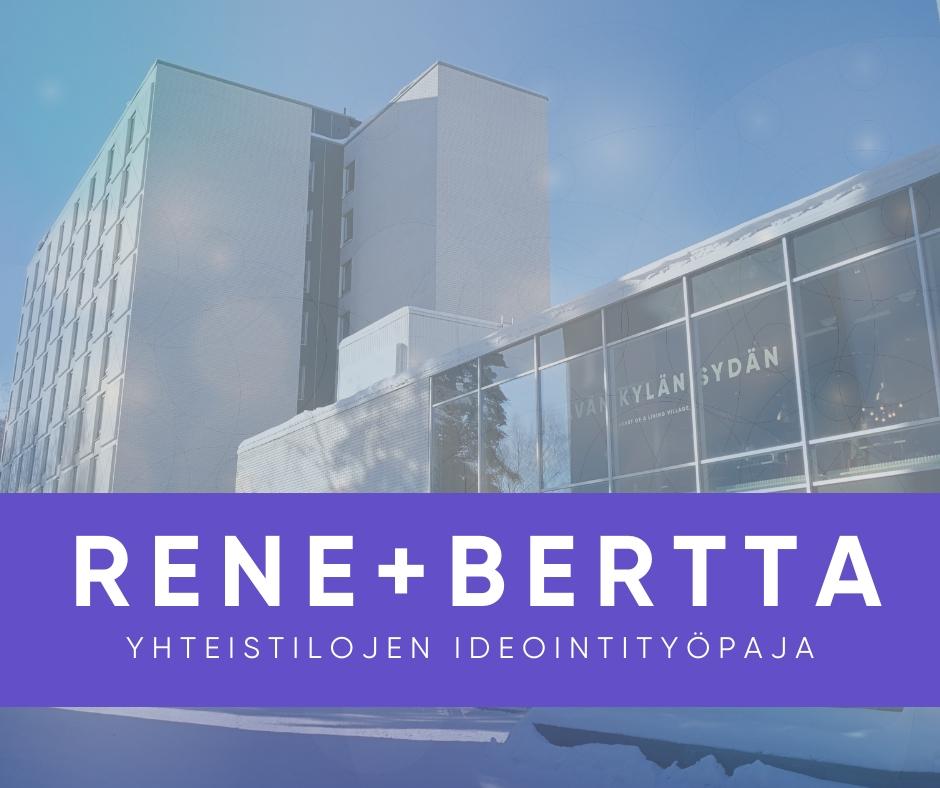 Kortepohja building B is currently under renovation and new community spaces open in July 2019. This means Rentukka will gain extra spaces from the ground floor in building B.
The new spaces will include
Workshop: Space and equipment for woodwork and bike hacks
Laundry room: Modern launderette with newspapers and games
Learning space: The Rentukka learning space full again? More PCs in the B building
The new B building will also host an array of other services such as Smartpost machine, nice rental sauna, large bike storage facility and internal connection with Rentukka building.
The issues we'll tackle with this workshop include…
Which game would you like to play when waiting for the machine to run?
What tools do you need for a successful woodwork / bike repair room experience?
What kind of opening hours would you like in the new study space?
There's also a chance to name the rooms, think of furnishings and decorations, and things you should be able to do in the new rooms.
The tasks are nice and we serve coffee and cake for free. The tasks also only take a short while to finish, so you can pop in for the time you like! Come and join us!
The workshop takes place in the Rentukka clubroom (ground floor, entry from the lobby).