Info Desk
Rentukka is the Heart of a Living Village! Among common rooms & restaurant we have the Info Desk, which provides for example following services for Soihtu tenants, members of the Student Union JYY and visitors:
Note! You can't pick up apartment keys or Village Keys from Rentukka, those can be picked up from Soihtu Housing service point.
Join the community: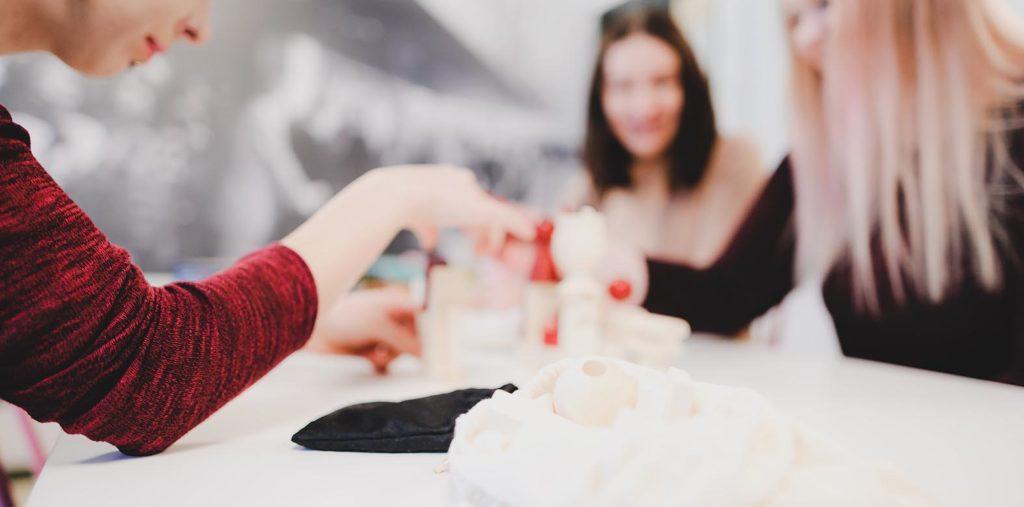 Loan & Rent Items
You don't need to own everything yourself! In Rentukka we have loads of items to loan & rent. We have cleaning equipment, tools and all kinds of fun stuff for free time activities. Loan items are owned by the Tenants' Committee of Kortepohja Student Village and all Soihtu's tenants and JYY's members can loan and rent them. Some of the loan items can be picked up 24/7 from other facilities in Rentukka.
NOTE! The loan & rent items are available during Info Desk's opening hours. Unfortunately it is not possible to reserve items.
Here's a list of our loan & rent equipment at the moment:
Air couch for picnics x 2
Bicycle pump (located in Work shop)
Bingo
Bluetooth speaker (5 € / day)
Board games
Cleaning kit for floors: mop, bucket & brush
Darts
DVD movies (located in Club room)
Electric mixer
Electric screwdriver
Hammer drill (2 € / day)
Hand truck
Hot glue gun
Immersion blender
Iron & ironing board (located in Bubble)
Jumper cables
Ladder
Outdoor griddle pan
Parachute hammock x 2
PS4 games (FIFA18, Call of Duty WWII, Gran Turismo, Crash Bandicoot, Singstar Celebration)

Rug beater

Santa Claus' suit
Sewing machine (5 € / day)
Sleds & gliders
Small cart (for moving)
Snow shovel (in front of Rentukka during winter months)
Tool kit for bicycle maintenance (located in Work shop)
Tools (located in Work shop)
Vacuum cleaner (1st day for free, following days 10 € / day)
Wi-Fi router (22 € / semester, incl. 15 € deposit)
Window cleaning kit
Window key
Yard games (petanque, croquet, frisbee, mölkky)
If there is no price mentioned, then loan of that equipment is free of charge.
Outdoor table tennis' rackets and balls can be found from Bubble in building B (tenants can enter with their own Village Key).
PARKING IN RENTUKKA
Parking lots for visitors can be found between building C and T (5 spots) and next to building H there is parking for disabled visitors (4 spots). Address is Taitoniekantie 9.
Also parking lot for visitors of the Student Village at Emännäntie (drive through Laajavuorentie-Tietoniekantie).
Map of the Student Village Parking in the Student Village
Links open in new tabs.