Varjosauna Festival
The Student Union JYY and Löyly Association present: Varjosauna Festival 2022, 30th of September to the 1st of October. This warm-hearted festival offers sauna and cultural experiences in Kangas, Jyväskylä! All concerts are open to everyone and free of charge. The festival will be held in Kangas in the immediate vicinity of Jyväskylä City of Lights, Light sculpture, Flower Forest. With a sauna ticket (students €6 / others €12) you will get to enjoy nine different saunas!
Would you like to join in on the making of the festival? Our festival is the fruit of team effort of many volunteers and there are many tasks, big and small for everyone. Volunteers are offered a free sauna ticket, warm food and volunteers' own sauna evening later in the fall. The festival is a non-profit event.
Contact information:
Producer in Charge: Ismo Puhakka, Isse(a)jyy.fi, 040 7008446
---
METSÄHEIKKI
Metsäheikki band performs Ville Linna's songs, cottage-born country-folk directly from Finnish nature. In addition to Linna, Mikko Siltanen (Räjäyttäjät, Amuri, Talmud Beach), Arwi Lind (The Mystic Revelation of Teppo Repo, Muuan Mies) and Joose Keskitalo, who later joined the band, play in Metsäheikki. Metsäheikki's debut album "Sammakko saunassa" (A frog in the Sauna) was released in 2020 and the new album in making will be released 2023.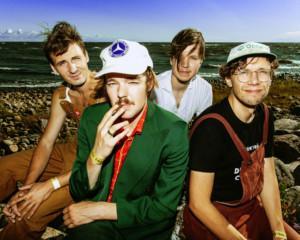 Arppa
An up-and-coming artist, Arppa, charms with his sincere music. Arppa's music is timeless and the lyrics give you a movie-like feeling.
Surrounded by some of the greatest musicians of their generation, Arppa creates a beautiful sound world immersing their audience into an energetic live experience based on unparalleled improvisation.
Arppa's band includes the following musicians: Ville-Veikko Airaniemi, Antti Ahoniemi and Okko Saastamoinen. When the band is recording, Väinö Karjalainen steps in as producer.
Helmi Ada
Helmi Ada is a pop star, at the same time fresh and true to tradition, sometimes veering towards rock, sometimes Iskelma. On live stage, Helmi Ada grows into a six-piece band.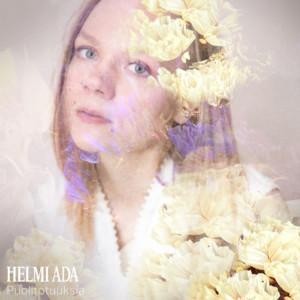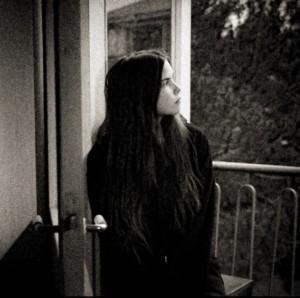 Sigfrid
Sigfrid signed to the Pihlderberg records in the summer 2022. This fresh rap artist combines landscapes of stories and her own reflections in her lyrics. At the gig, we get to hear a range of Sigfrid's songs from an upcoming album.
Essi Leppänen Systeemi
Essi Leppänen Systeemi is a five-piece orchestra whose songs were created in collaboration between Essi Leppänen and Lauri Talasniemi. The debut album Taivaan laitaa, released in October 2021, is a praise to the sky, the stars, the moon and to a companion that is needed without pause.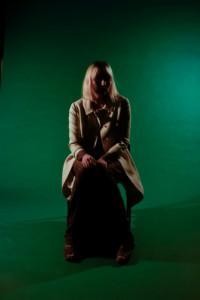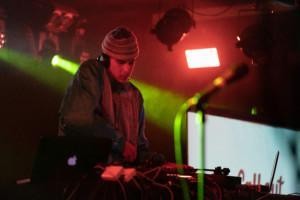 R2ISDJ2
R2ISDJ2 is a hip hop active from Jyväskylä and a DJ with a long resumé. R2ISDJ2 will play rhythmic music from around the world at the Varjosauna Festival from 10pm to 11pm, all are welcome!
ARE
Are is a long-standing rap musician from Jyväskylä, who is known for his small size and big voice. Are draws the subjects of his lyrics from his everyday life, looking at his adversities and successes through glasses colored by humor. The songs deal with mental health challenges and kebab portions as well as the pain of aging and unforgettable flea market trips.
Are's latest album Tunnustus was released in 2021. Rekami, another Jyväskylä artist, was responsible for the production of the album. Photo: Lauri Kalliala.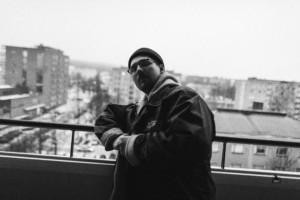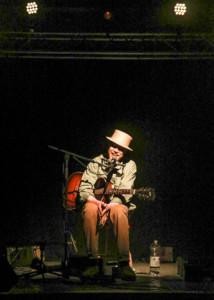 Joonas Hauveli
Hauveli's warm music combines reggae, blues and country. Hauveli and the guitar bring in Finnish lyrics, soulful singing and great folk performed in a timeless way.
Gradia's reed sauna
A sauna built of reed for lovers of moist and gentle löyly.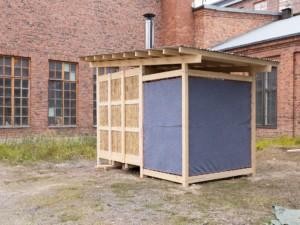 Petri's sauna
Petri's sauna offers a gentle and oxygen-rich bath for up to 15 sauna users at the same time. Great for socializing, good löyly and good time.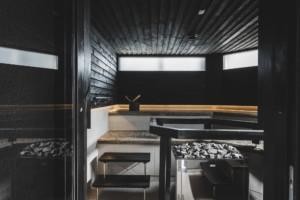 Matti's sauna
Intimate urban log sauna for lovers of hotter löyly.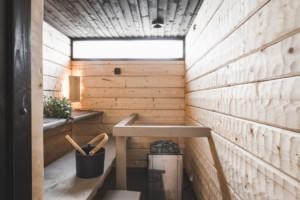 Palsau tent sauna
Super-airy, shamanistic experience, requires constant heating, for sauna-guerrillas!

Ball sauna
The sauna built by Keisus for Jonas Jaako in 2016 is an amazing experience, especially for fans of football and ufology, insane baths for six sauna lovers at a time!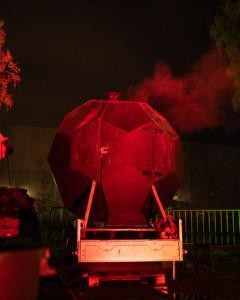 Ynnä's Löyly function (Sponsored by Soihtu)
An ingenious masterpiece built by natural science students.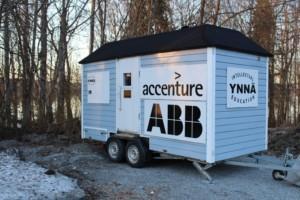 Kymenlaakson kuumin
Probaly the hottest sauna in the Nordic countries, with internal temperature up to 150 degrees. Even a small visit offers a memorable sauna experience. K-18. Not for drunks.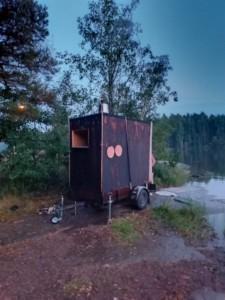 Sauna truck
Saunarekka is a 16-meter sauna and entertainment center that has been operating around Finland and Europe in various events and festivals since 2003.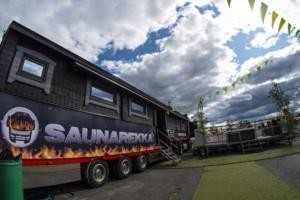 Festival area map