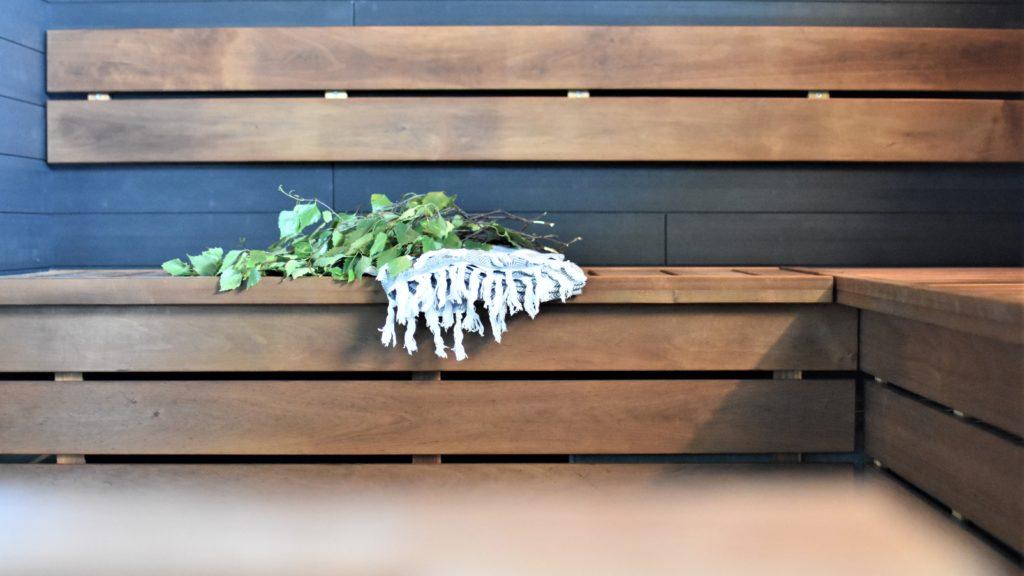 Rental Sauna Bastu
This cozy and modern rental sauna Bastu is located right next to Rentukka, in B-building's 9th floor.
Bastu can accommodate up to 12-15 people. The sauna offers gentle baths and in lounge area or furnished balcony you can enjoy refreshments, company of your friends and a nice view to Laajavuori.
Right next to Bastu you can find meeting room Bertta, which is perfect for meetings and small parties. Bastu and Bertta can be booked together or separately. Bastu can be booked only for the whole evening between 4 pm – 10 pm. Please notice that if you are booking Bastu for the weekend or other holy day, the booking needs to be done on previous working day before 2 pm at latest.
See Bastu's location from Rentukka's map.
Price list starting from 1.1.2022
Prices for JYY member:
Booking 16-22               60 €
Normal price:
Booking 16-22               180 €
Click the picture to see on a larger scale.