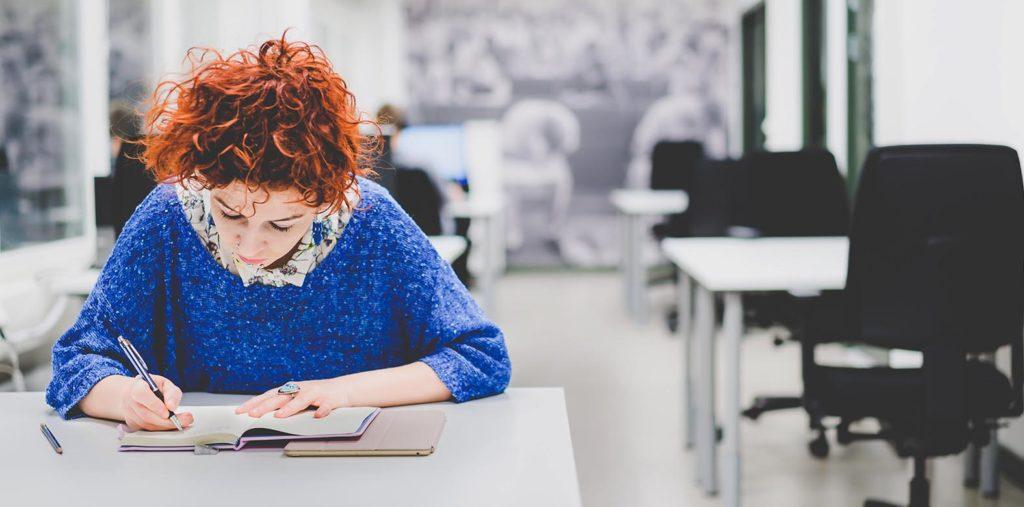 LEARNING SPACES
If you need a place for uninterrupted work away from your chores, the Learning spaces in Rentukka and B-building are the places to be. As a tenant of Soihtu, you are entitled to use the Learning Spaces.
Please note that the Learning Spaces are for silent work only – discussion, eating or group work is prohibited. Reserve the adjacent Group work room and eat your snacks in the Lobby (or have lunch in the restaurant upstairs).
JYU IT Services are responsible for the equipment in the Learning Spaces. Both of the learning spaces have six computers and the multipurpose PrintIt-printer is located in Rentukka's Learning space. With secure printing you can send your documents to the printer also from B-building's Learning space. You can find more detailed instructions for the PrintIt-service from here. If you have any questions concerning the devices in the learning spaces, kindly contact the PrintIt service directly.
Device & printing support requests you can easily do online!
Locations:
Learning Space in Rentukka Learning space in building B
Opening hours:
The learning spaces are open for the tenants 24/7. As a tenant of Soihtu you can enter the Learning spaces with your Village key-card.
In addition to the Learning spaces, the Rentukka lobby and the toilets in the lobbies are available around the clock for the tenants. The main door of the Rentukka building closes according to the opening hours of the restaurant. When the main door is locked the tenants of Soihtu can open the door with their personal Village key card.
In co-operation with: