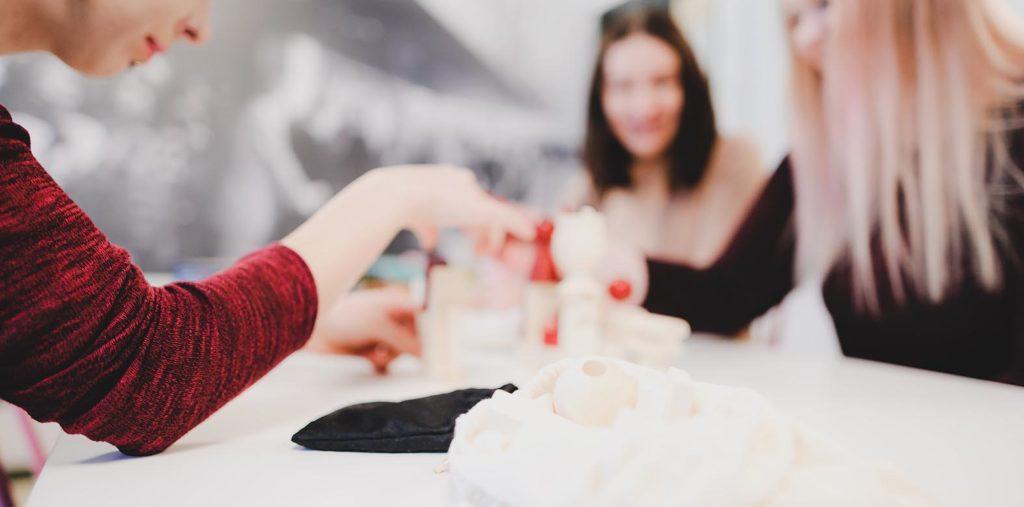 CLUB ROOM
As the name suggests, the Club room is designed with the different recreational clubs of Kortepohja in mind, and the room lends itself to many uses. A projector, a screen and a game console allow you to plan a game or movie night with friends, or have a basic meeting. We also have multiple PS4 games and movies you can loan from the Info Desk.
You need to have an account on varaus.jyy.fi to book the Club room. Before your reservation you need to pick up the key from Rentukka's Info Desk.
For reservation, you need to sign in with your varaus.jyy.fi account (Kortepohja Student Village tenants only). If you are not a tenant of the Student Village, you can make the reservation via e-mail: info@rentukka.fi.
Please notice, that one tenant can make max. 6 reservations per week. For longer reservations please contact Rentukka's Info Desk.
For the Club Room you need to pick up the key from Rentukka's Info Desk during it's opening hours. Please check the opening hours from here to stay up to date.
NOTE! In July 2020 while Info Desk is closed, they keys are available at Soihtu Housing office.