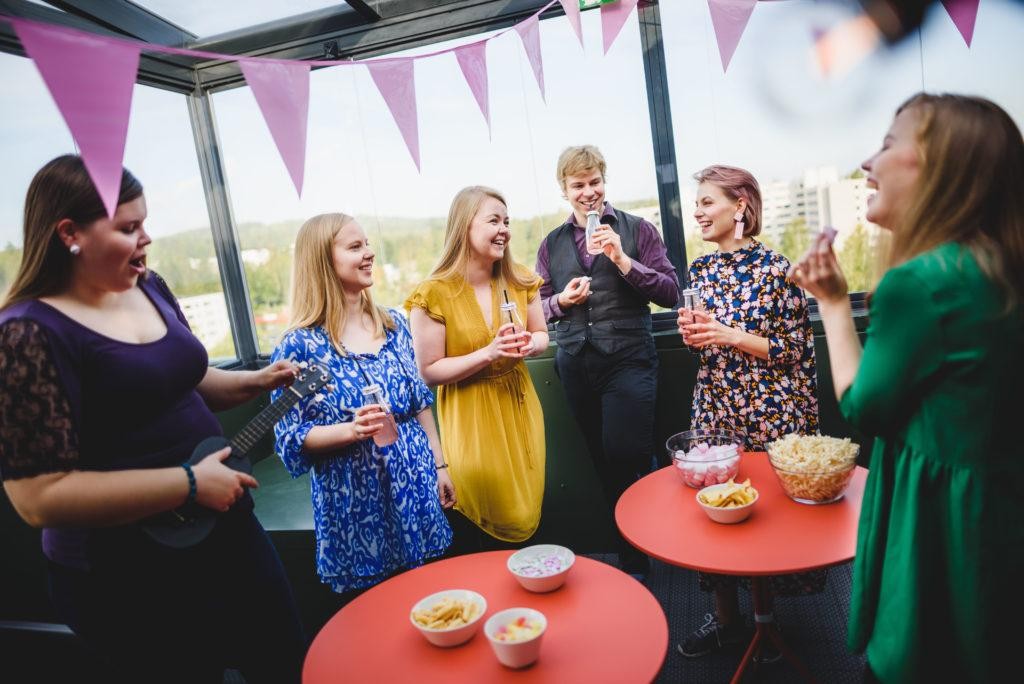 Meeting Room Bertta
Bertta is a new meeting room for 12 people, located right next to Rentukka, B-building's 9th floor.
In this modern meeting room you can organize meetings and small parties. Among meetings it's also possible to relax in cozy lounge or furnished balcony with an amazing view to Laajavuori.
If you wish to have catering for your meeting or party, you can contact Rentukka's restaurant.
Right next to the meeting room is located rental sauna Bastu. Bastu and Bertta can be booked together or separately. See the locations at Rentukka's map.
Price list starting from 1.1.2022:
Prices for JYY member:
Daytime use / Evening use    40 €
Whole day                                  80 €
Normal price:
Daytime use / Evening use    110 €
Whole day                                   220 €
Day time use 8 am – 3 pm
Evening use 4 pm – 11 pm
Whole day 8 am – 11 pm