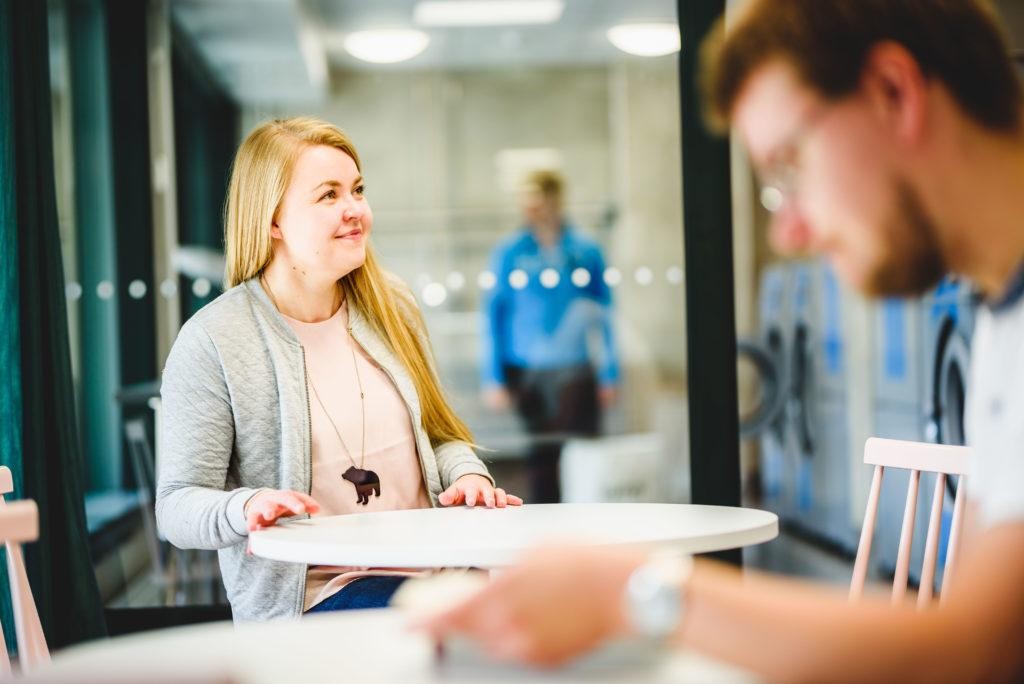 bubble & common space
Bubble and the common space next to it is open for all tenants. Along with washing your laundry, you can sit down and read a book, play some board games or who knows – maybe even get to know your neighbours! Of course, washing laundry is not obligated – you can just hang around and socialize or use the space for studying.
Bubble is located in B-building's ground floor. The laundry machines and tumble dryers in Bubble are for every tenants' use daily between 7.45 am – 10 pm, no pre-booking needed. See the location at Rentukka's map.
Common room available every day between 7 am – 11 pm.
From Bubble, you can also find table tennis rackets and balls.
More information
info@rentukka.fi