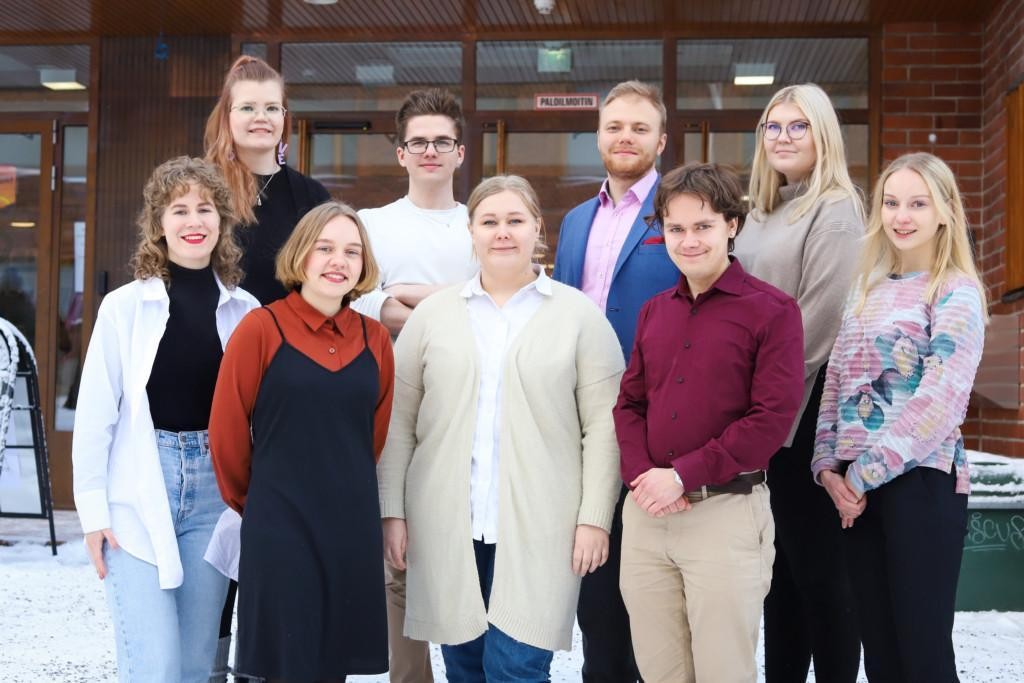 The Council of Representatives has elected the new Board of Executives and the new Chairpersons in their meeting 8 December. The Chairperson of the Student Union JYY for 2022 is Elma Hyöky and the Chairperson of the Board is Aija Hokkanen.
"Familiarizing with their new duties and the Student Union is crucial. The new Council is certainly committed and they need to understand the importance of their role in the Student Union.", says Elma Hyöky.
"I am grateful for the trust the Council of Representatives has given me. I am looking forward in working with the new Board of Executives. The most important thing next year is to get JYY's new strategy to the finish line.", says Aija Hokkanen.
New Board and the Chairpersons below.
Chairpersons of the Student Union
Elma Hyöky (The Green Students of JYY)
Chair of the Student Union
Nelli Rauhala (Natural Scientists)
Vice Chair of the Student Union
The Board of Executives
Aija Hokkanen (P&D), Chair of the Board
Antti Avoranta (The Union of Alvar)
Sonja Jokinen (P&D)
Liina Korkiamäki (Jyviva – The Green Left of the University of Jyväskylä)
Meri Kärkkäinen (Jyviva – The Green Left of the University of Jyväskylä)
Siiri Muhonen (JYY's Social Democratic Students)
Olli Puhtimäki (Natural Scientists)
Fanni Rantala (P&D)
Jenni Suutari (Jyviva – The Green Left of the University of Jyväskylä)
Konsta Tarnanen (National Coalition Students of Jyväskylä)
More Information
Minna Oinas
Executive Director
toiminnanjohtaja@jyy.fi
+358 45 138 6816