Members of the Student Union JYY are eligible for holding a student card. A student card is in the same time a membership card of the student union and an official way to prove your student status. With a valid student card you are eligible for student-priced meals, student discounts in public transportation and for the services of the Finnish Student Health Service (FSHS), not forgetting the student discounts offered by Frank.
Students order a student card in order to prove their student union membership. Your plastic student card is validated by a sticker that you can receive from the Student Union Central Office (University main campus, Building Ilokivi, Keskussairaalantie 2).
Please note that you are able to order/download a student card only when you have a valid study right in the University of Jyväskylä which is
from the beginning of January for exchange and degree students starting their studies in the spring semester
from the beginning of August for degree students starting their studies in the autumn semester
from the end of August for exchange students starting their studies in the end of August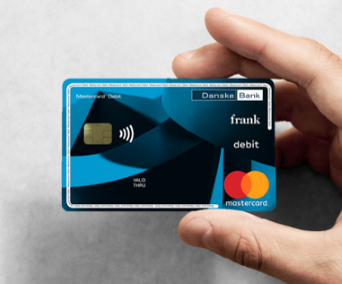 Order a student card and get awesome discounts
You can order a student card when you have joined the student union and membership data has been transferred to Frank (it takes a couple of days after your study right has come into effect)
Register to Frank's website in order to purchase a student card. The student cards are delivered to your home address (in Finland) after which you will need to get the validating sticker for your card.
Order a student card: https://www.frank.fi/en/studentcard/
International students are recommended to order the basic plastic student card. The Student Mastercard Debit card is not a valid option as it requires a Finnish passport or ID, as well as understanding Finnish or Swedish.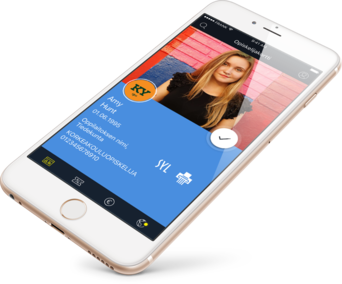 Download the Frank App
The fastest way to enjoy student life is to download a digital student card Frank App. With the app you will find student discounts wherever you go. Frank App is also an official student ID in Finland.
For being able to use a FrankApp you will need to use your Finnish personal identity code. You should always use the personal identity code that shows in the Korppi system in your personal data. If you already had a Finnish personal identity code at the time of applying to the university, your code is in Korppi and you should use it when activating the FrankApp. If you haven't had a Finnish personal identity code at the time of applying, the university has created a fake one for you. In the beginning you can use this fake personal identity code for activating the Frank app. However, the university requires every international student to request a real personal identity code from the Finnish Immigration Service (Migri) or Local Registry Office (Maistraatti). Once you have received your real personal identity code, you should let the Student and Academic services know about it (opiskelijapalvelut@jyu.fi, Building T, 2nd floor) who will replace the fake code with the right one in the university register. After this you will need to download the FrankApp again, using the real personal identity code.
Download the Frank App: https://frank.app.link/e1W1VlGiFy
Student discounts without a Frank student card
If you are an exchange student and have decided not to join the Student Union, you are still eligible for discounted meals at student restaurants and for discounted tickets on trains and long-distance buses.
In order to receive a student discount on your meal you need to present a meal subsidy card issued by Kela at the cashier. Please visit the Academic and Student services to pick up your meal subsidy card.
When travelling by long-distance buses you need to have Matkahuolto's own student card. In order to get this student card you need to have Matkahuolto's Student card certificate filled in and stamped by Student and Academic Services. When you have done this, you need to bring this form and a passport photo of you to the Travel Centre and purchase Matkahuolto's own student card. This costs 10 €. You can get the card instantly. For more information please see https://www.matkahuolto.fi/en/timetables-and-prices/discount-terms/student-ticket-and-student-card/#.Wcudk8aU_cu.