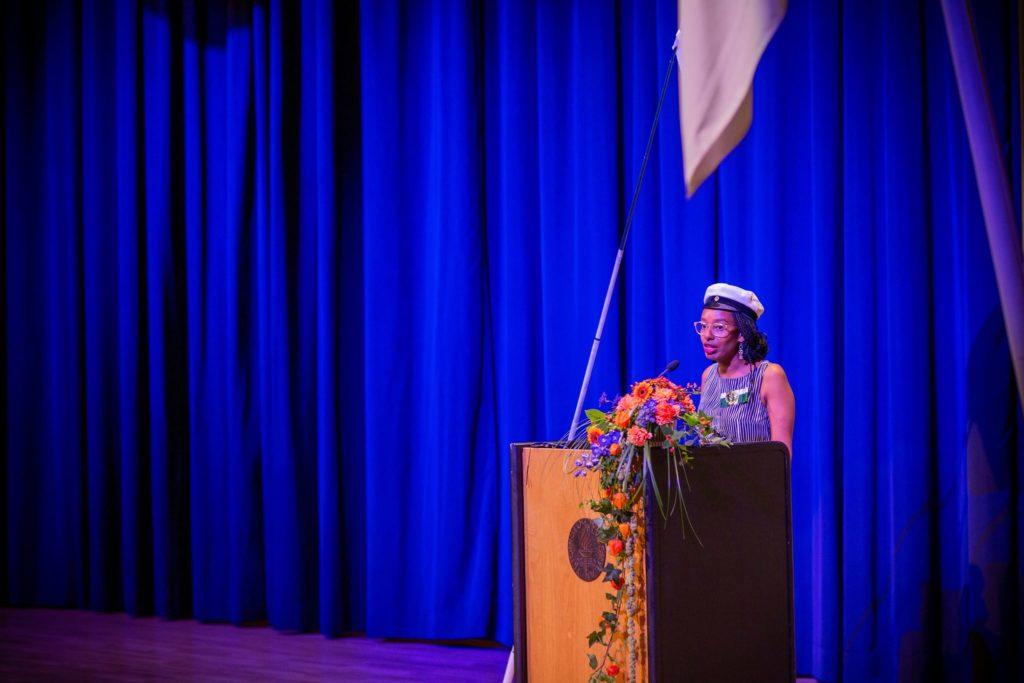 On Tuesday Sep 5th we had the ceremonial opening of the new semester at the main building of the Seminaarinmäki campus area, in the University of Jyväskylä.
Bella Forsgrén, the Chair of Council of Representatives welcomed the new students in her speech about involvement.
"Only together we can create the atmosphere of safety while trying out new things, to fulfill ourselves and to be who we are freely – and also get more involved. This is the kind of atmosphere that new students can easily become part of as well."
Welcome to the University of Jyväskylä! We hope you will also enjoy taking part in Student Union's activities!
Picture: #jyunity #valokuvaajaiidaliimatainen @iidaodonata