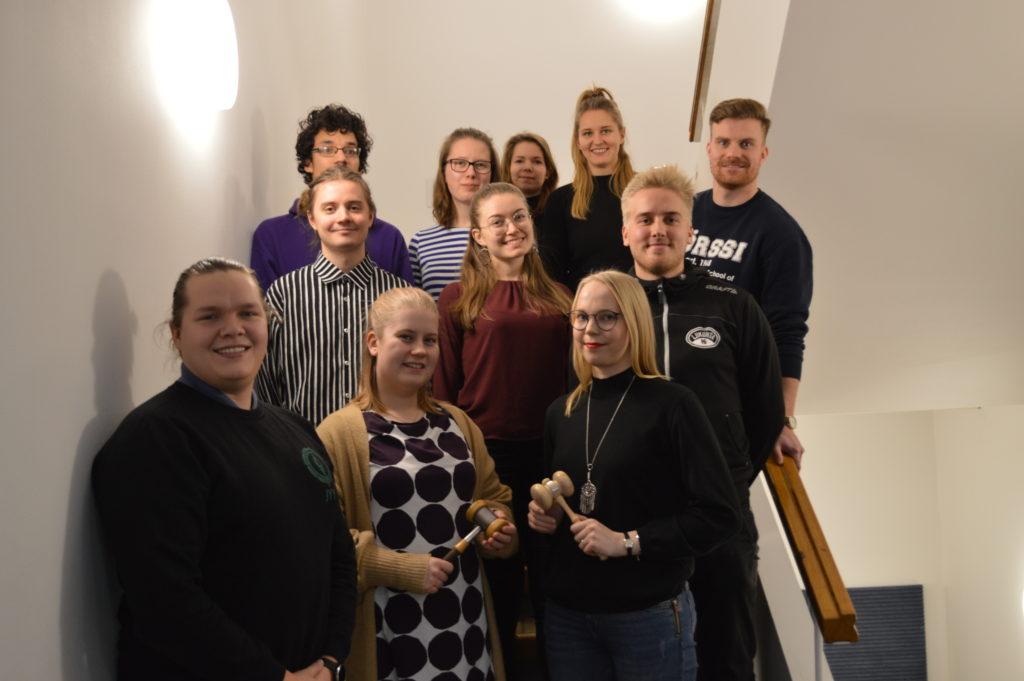 The Council of Representatives of the Student Union of the University of Jyväskylä has elected the Student Union's Chair and Executive Board for the year of 2020.
Nella Heikinmäki (Luonnontieteilijät) and Leo Toiminen (JYYn vihreät opiskelijat) were elected Chair and Vice-chair of the Student Union for 2020, respectively.
"I am very excited to act as Chair of the Student Union next year. The new council is at the beginning of its term, and I want to do my part in facilitating excellent team spirit, a positive atmosphere, and open conversation. I am eager to take the Student Union forward with this new council!", said Heikinmäki.
The Chair of the Student Union coordinates and leads the Council of Representatives together with the Vice-chair. The 41-seat council is the highest decision-making body in the student union. It usually meets once a month.
The Executive Board of the Student Union is in charge of operative and day-to-day affairs, and is lead by the Chair of the Board. Ira Vainikainen (Jyväskylän yliopiston vihreä vasemmisto), who was responsible for the academic affairs and development cooperation sectors on the 2019 board, was elected Chair of the Board for 2020.
"It is a great honor to lead the Student Union into a new decade. Next year we will work towards an even more influential and responsible JYY.", Vainikainen commented.
Other board members for 2020 are Aleksi Murtojärvi (Alvarin unioni), Eevi Hakala (JYYn vihreät opiskelijat), Jenni Heikkilä (Luonnontieteilijät), Juho Neuvonen (Opiskelevat kokoomuslaiset), Karoliina Holmén (JYYn vihreät opiskelijat), Miikael Saksman (Luonnontieteilijät), Niklas Pelkonen (Alvarin unioni), Petri Laaksonen (Opiskelevat kokoomuslaiset) ja Siiri Koutola (P&D).
The board will elect its Vice-chair and negotiate on areas of responsibility in its first meeting.
More information:
Minna Oinas
Executive director
toiminnanjohtaja@jyy.fi
+358 45 138 6816