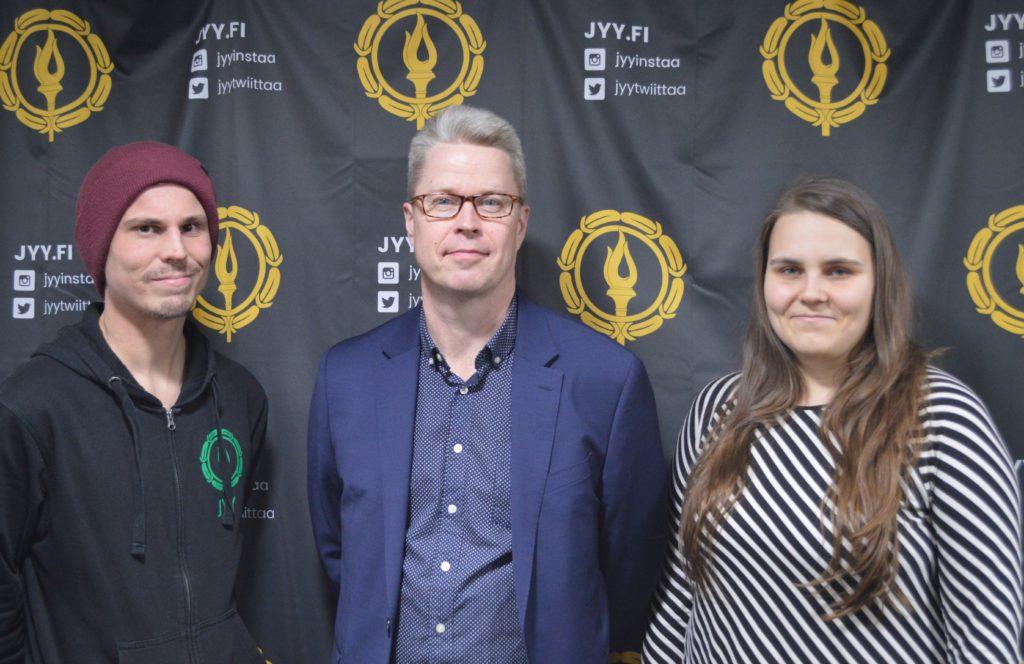 Timo Lahtinen is the new Managing Director of The Student Union of the University of Jyväskylä. JYY's Council of Representatives made the appointment in their meeting on Tuesday December 10th based on the proposal of the recruitment team. Lahtinen will take up his post on March 1st 2020.
"I see this as a very interesting and great opportunity to refine JYY's real estate assets and student housing with students in my hometown." Lahtinen says.
Lahtinen has a long and varied experience in the real estate industry, property management and most recently in special housing. He will move into this position from the The Finnish Association of People with Physical Disabilities where he worked as the Head of Housing Services. Previously, he has worked as Real Estate Director at ABB Oy and Real Estate Engineer at the City of Jyväskylä. Lahtinen holds a Master of Science degree in Engineering.
"During the recruitment process, Lahtinen showed great motivation and interest for the position. JYY will have a skilful developer for its real estate business and an immediate HR director in him." says Sonja Karppinen, Chair of the JYYs Council of Representatives.
As the new Managing Director, Lahtinen will implement the new business strategy developed for the JYY Group this year. In addition, a new brand will be launched for JYY's business in early 2020.
The current Managing Director of JYY, Marko Huttunen, will be appointed CEO of Ovaro Real Estate Investment Corporation as of February 1st 2020.